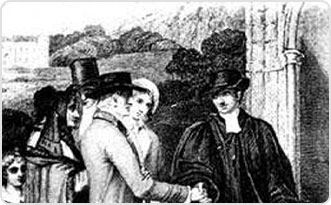 Over 225 years ago...
"As the ship sailed into the mouth of the Niagara River in July 1792, Robert Addison caught his first glimpse of the little village of Butlersburgh that was to be his home for the next thirty-seven years. At first, it appeared to be nothing more than a line of bush along the shore of the Niagara River. This was the place he had been sent to as minister and missionary..."
- St. Mark's Celebrating Since 1792,
By Fred Habermehl & Donald L. Combe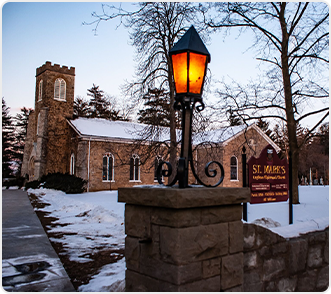 The Parish...
St. Mark's has a rich, historic past, dating back to 1790, when two residents wrote to Bishop Inglis of Nova Scotia requesting that a clergyman be sent to minister to the residents of the new village. The following year, the Reverend Robert Addison was commissioned as missionary and minister at Niagara. The Church and indeed the whole Diocese of Niagara owe their origins to his pioneer work.
A series of very interesting publications has been created by the St. Mark's Archives about our parish's rich history.
For information about the work of St. Mark's Archives Committee, please visit this page Archives & Ancestry